__________________________________________________________________________________________________________________________________________________________________________________________________________________________________________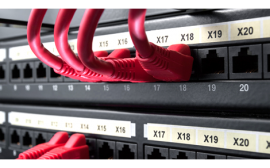 Click to view full details
STRUCTURED CABLING SOLUTIONS
"This lesson describes both physical and logical organization of networks. Topologies described include bus, ring, star, and hybrid. This unit also covers TIA/EIA 568 structured cabling standards, which govern the installation of local area networks. In order to design, install, troubleshoot, and maintain networks, administrators must have a solid understanding of these topologies and cabling standards."
LEARN MORE
· Identify and describe the elements that are recommended for structured cabling networks.
· Diagram bus, star, ring, and hybrid topologies.
· Compare and contrast the advantages and disadvantages of bus, star, ring, and hybrid topologies.
· Select the appropriate topology for a particular set of network requirements.
· Create a questionnaire for an administrator to use when planning or expanding a network.
· Select and estimate the cost of cabling for a given network.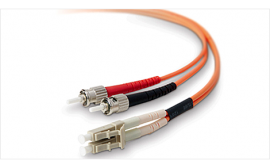 FIBER OPTIC SOLUTIONS
"Optical fibers are widely used in fiber-optic communications, which permits transmission over longer distances and at higher bandwidths (data rates) than other forms of communication. Fibers are used instead of metal wires because signals travel along them with less loss and are also immune to electromagnetic interference."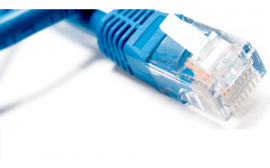 COPPER CABLE SOLUTIONS
"We offer cabling solutions across the entire performance range, from entry level Category 5e UTP to Category 7 fully shielded (1200Mhz). Each design is guaranteed standards compliant thanks to our strict ISO 9001 quality procedures, this coupled with the performance of Siemon products offers you complete peace of mind."
---
MANILA OFFICE
4th Floor, Columbia Tower, (Near Honda Cars Greenhills) Ortigas Avenue, Brgy. Wack-Wack, Mandaluyong City, 1555 Philippines

Contact:
(02) 8244-4825
(02) 8523-6990
+63-943-449-2655 (Sun)
+63-928-147-3889 (Smart)
+63-995-171-1676 (Globe)
salesmanila@gigaworkz.com.ph
CEBU OFFICE
Ground Floor SUGBUTEL Bldg. S.Osmeña Blvd. Corner Road East North Reclamation Area (Near SM City) Cebu, 6000 Philippines

Contact:
(032) 266-7122
(032) 260-1174
+63-917-311-3975 (Globe)
+63-928-935-9030 (Smart)
salescebu@gigaworkz.com.ph

CAGAYAN OFFICE
2nd Floor ORO Holiday Appliance Plaza Bldg. Osmeña Extension St. (Beside Capitol University – Back Gate) Cagayan De Oro City, 9000 Philippines

Contact:
(088) 880 – 1821
+63-908-425-5245 (Smart)
+63-917-136-9013 (Globe)
salescagayan@gigaworkz.com.ph

DAVAO OFFICE
Ground Floor, Bajada 88 Bldg. J. P. Laurel Avenue (In front of Robinson Cybergate) Davao City, 8000 Philippines

Contact:
(082) 224-3785
+63-917-755-5953 (Globe)
+63-922-316-0091 (Sun)
salesdavao@gigaworkz.com.ph

TACLOBAN OFFICE
Solar Surveillance System 109 Paterno St. Corner Zamora St. Tacloban City, Philippines

Contact:
(053) 523 – 0916
+63-917-550-3775 (Globe)
salestacloban@gigaworkz.com.ph

BORACAY OFFICE
Boracay

Contact:
+63-922-661-3867 (Sun)
salesboracay@gigaworkz.com.ph

ILOILO OFFICE
Ground Floor, ATM Business Center (Near Robinsons Place) Corner Jalandoni Ledesma Street, Iloilo City, Philippines

Contact:
(033) 323-3824
+63-956-856-8956 (Globe)
+63-968-726-8338 (Smart)
salesiloilo@gigaworkz.com.ph

---
Home | About us | Contact us | Services | Career | Terms of use | Privacy Statement | Trademark & Copyright Disclaimer
Copyright © 2013 Gigaworkz Technologies, All Rights Reserved